Walcom 10083XX Spray Gun - Solvent Based Paints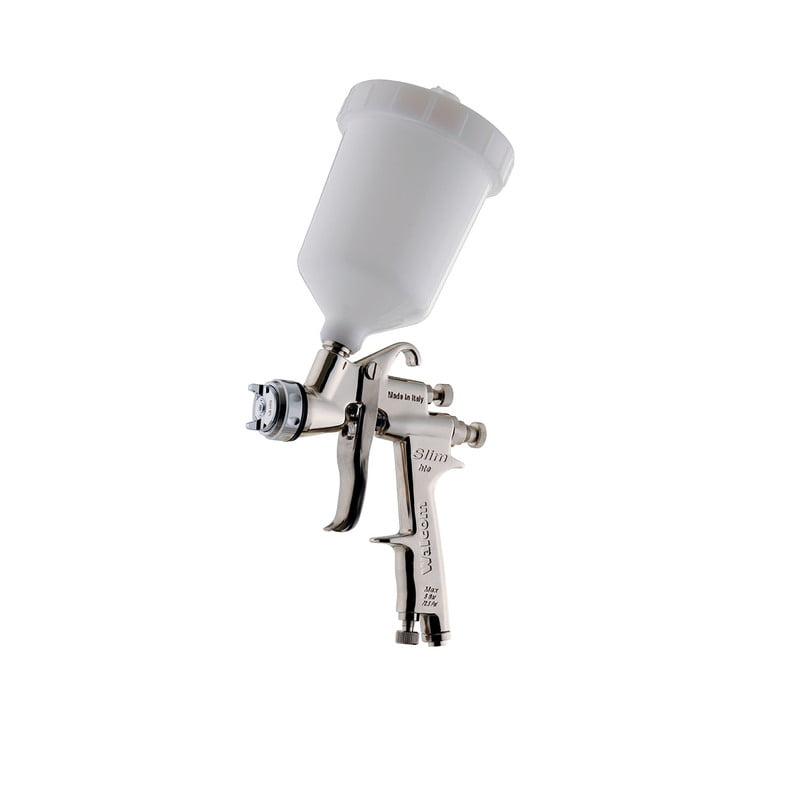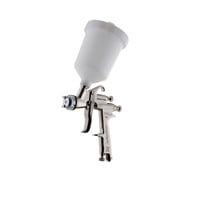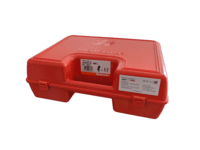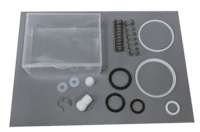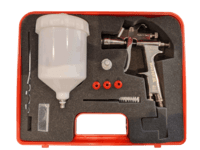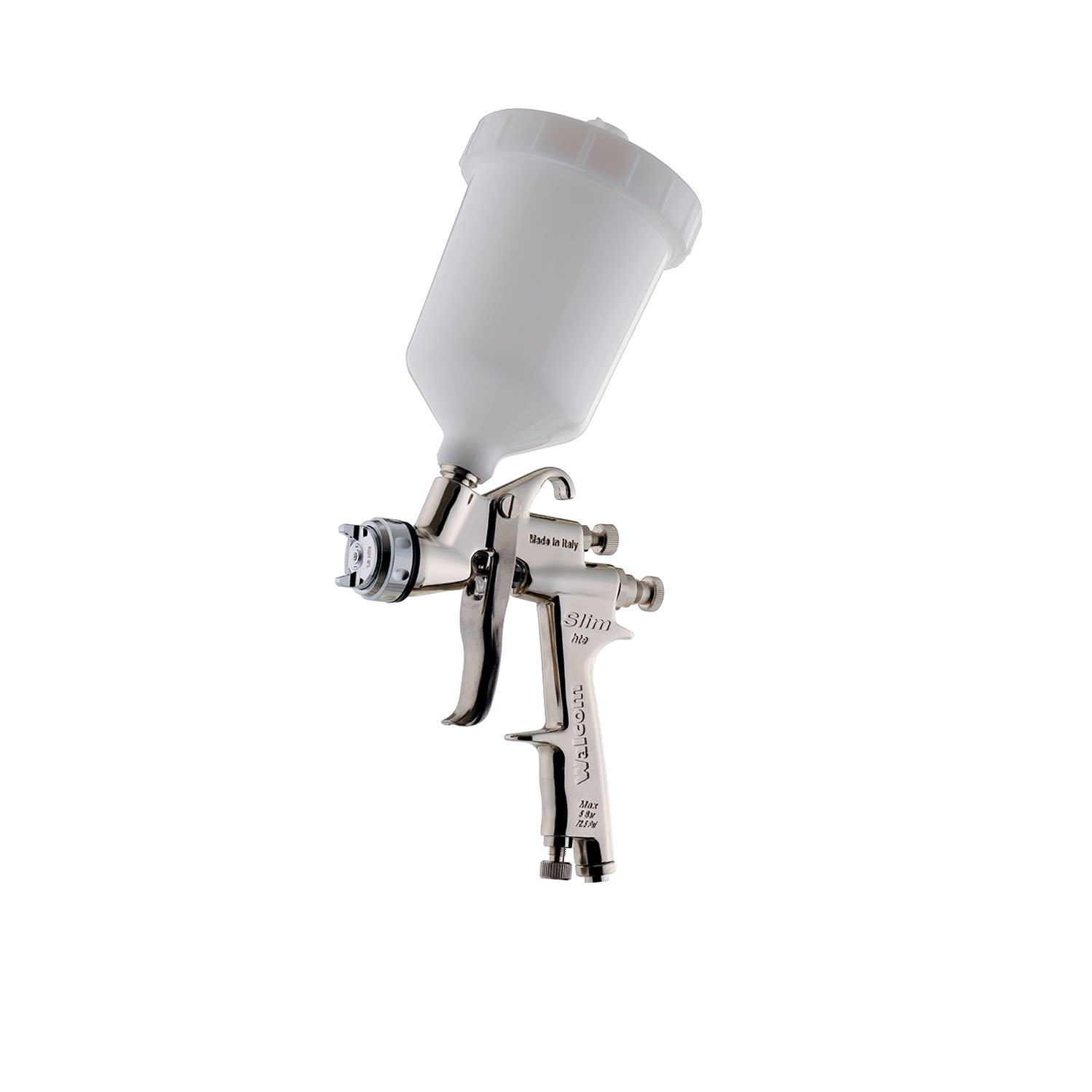 The Walcom Slim HTE is the favourite setup for clearcoat. The HTE is designed to atomise the paint very fine meaning spraying clearcoat is effortless.
Specification
Tank: POM C 680 cc
Body: Chemical nickel-plated polished aluminium
Cap: Chemical nickel-plated brass
Nozzle: AISI 303 stainless steel
Needle-spring: Stainless steel
Seal gaskets: Self-lubricating and adjustable PTFE (Teflon)
Weight: 535 g
Working pressure: 2.0 - 2.5 bar
Air consumption: 220 - 260 l/min
Walcom® range are supplied in easy to use rigid plastic cases containing all the accessories for a proper cleaning and maintenance of the product.