Valspray VS703-GXX Spray Gun - Solvent Based Paints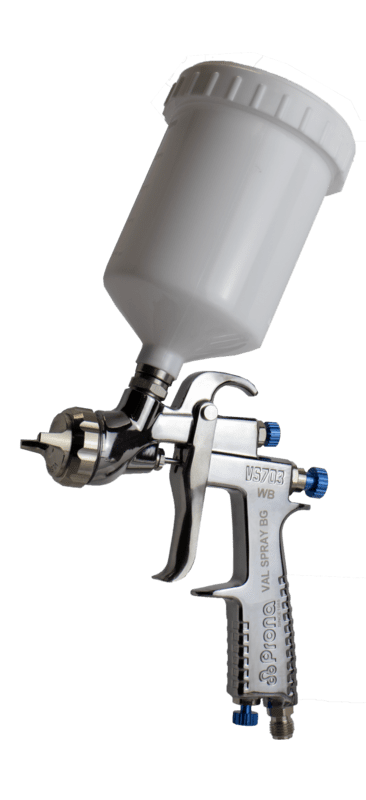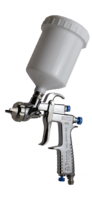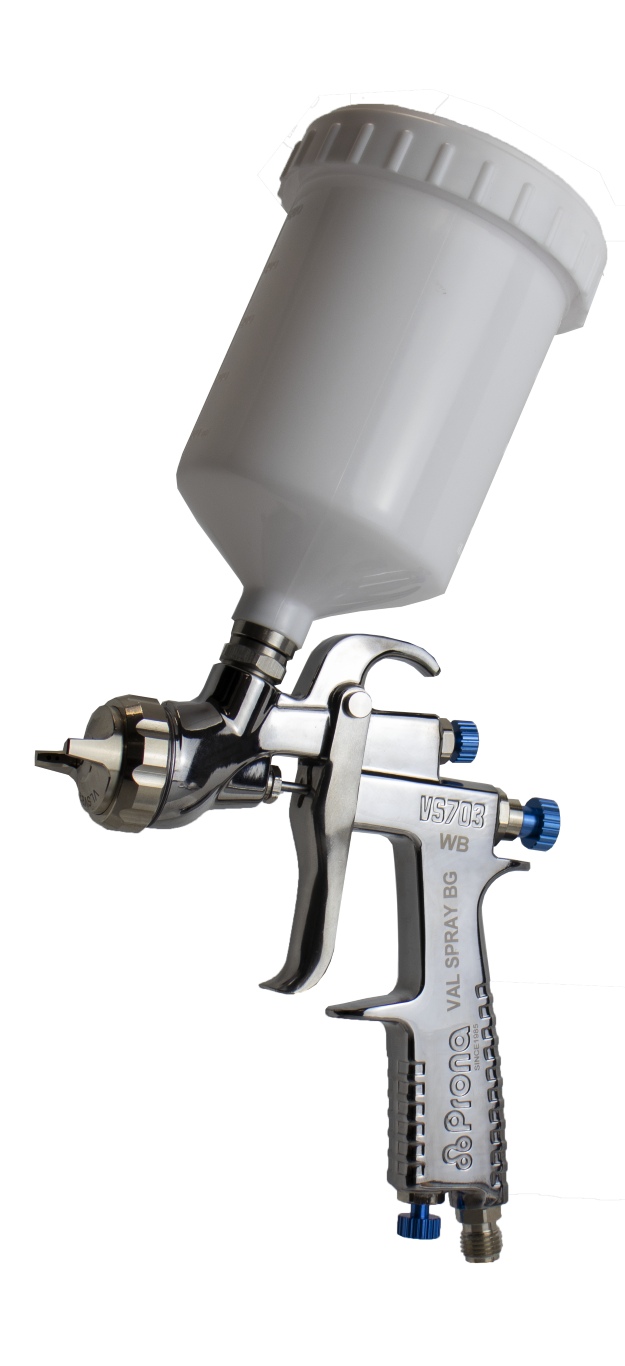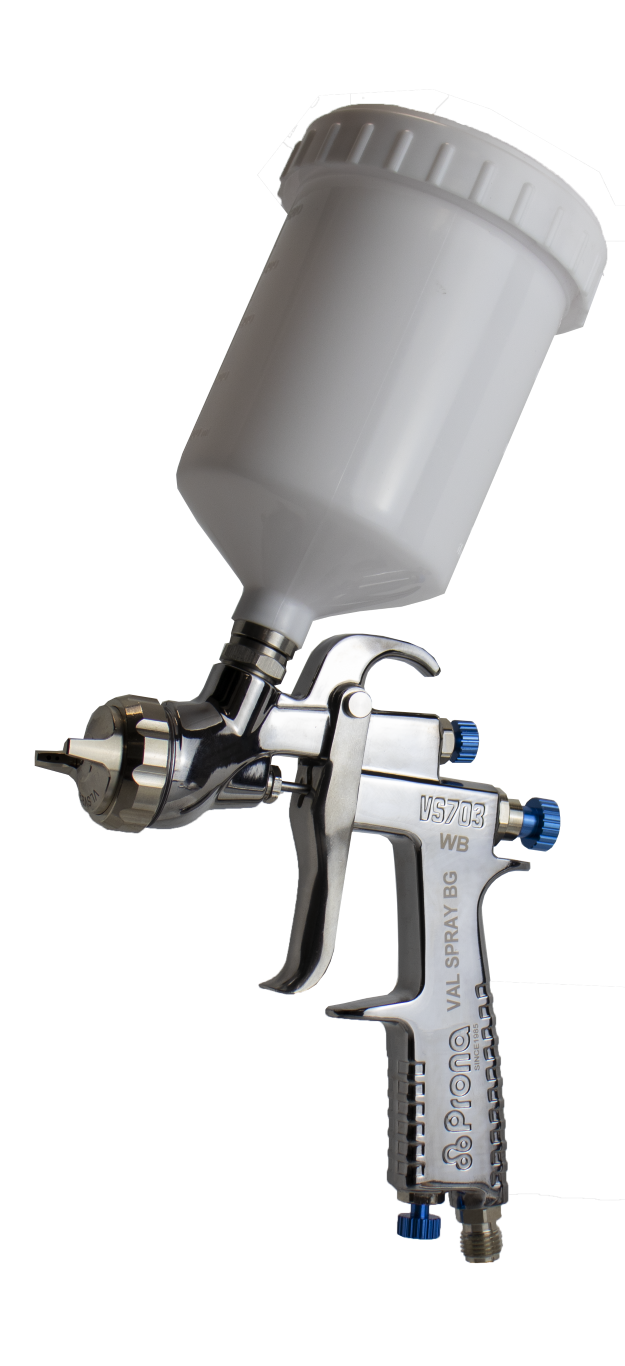 The VS 703 gun is the best known of VALSPRAY line, designed to last a long time and guarantee an optimal finish thanks to the availability of various types of air caps to ensure maximum operator comfort and great performance.
The VS 703 spray gun has a transfer efficiency of over 65%, is equipped with a 600cc nylon tank but can also be used with disposable cups or metal cups.
Also available in pressurized version with tank designed for very viscous products (such as water based).