850-0077 Natural Oil For Exterior Use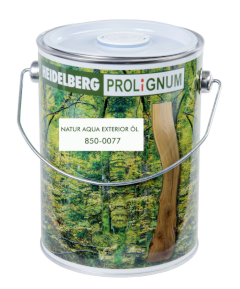 Fantastic exterior oil suitable for all type of applications, e.g. cladding, garden furniture, pergolas, carports, wood decking.
HD-NATUR EXTERIOR-OIL is a viscous hard oil / wax combination with a high solid content based on vegetable oils and wax components with the addition of lead-free desiccants. This colourless oil is suitable for almost all types of external wood, suitable for treated woods well.
HD-NATUR EXTERIOR-OIL forms a hard-wearing, non-slip protective film. Provides long lasting protection against dehydration, weather conditions and fungal attack.
Photo for illustrative purposes only. Product will be dispatched in custom, labelled packaging.