850-0011 Clear Natural Hard-Oil - Internal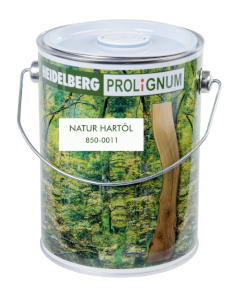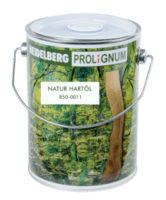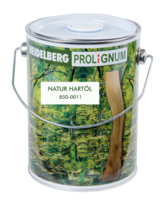 Primer and hardening oil with good grain enhancement (especially with darker wood species), also suitable as a parquet oil and for all furniture and interior finishing applications. (Also suitable as a base for inking.)
Natural Hard-Oil is a viscous oil-wax combination with a high solid content based on vegetable oils and wax components with the addition of lead-free driers. The colourless oil is suitable as a primer and top coat for almost all types of woods as well as for mechanical finishing processes in series manufacturing.
Natural Hard-Oil offers a comparatively very high coverage and remains open much longer than conventional peer products.
Photo for illustrative purposes only. Product will be dispatched in custom, labelled packaging.