3M Maintenance Free Half Mask Respirator - One Size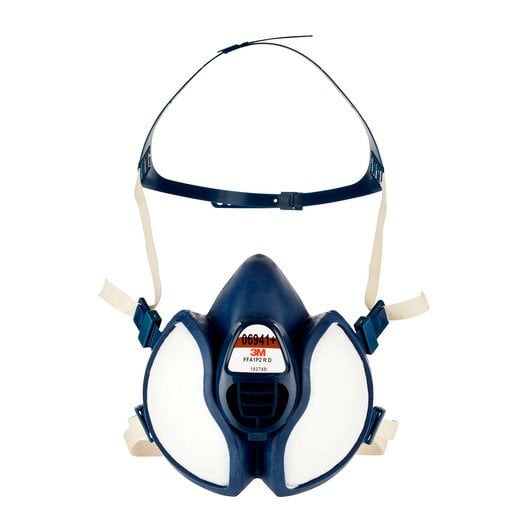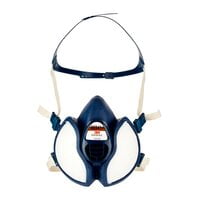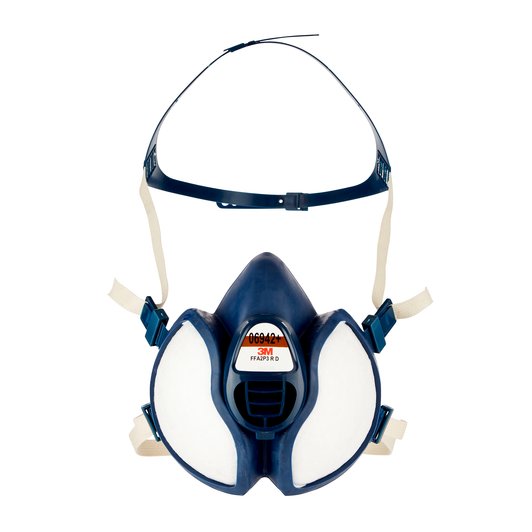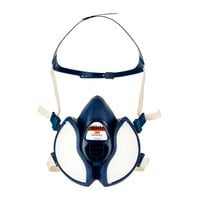 3M™ Maintenance Free Half Mask Respirator 06941+ (2+) is a simple and ready-to-use respirator with an integrated cartridge and filters. A newly enhanced valve assembly helps to reduce exhalation breathing resistance, and the close-fitting, non-silicone, textured face seal is soft and non-allergenic. Includes a resealable bag for hygienic storage and transportation.
Get effective, easy-to-use and fully-assembled breathing protection with 3M™ Maintenance Free Half Mask Respirator 06941+, with a newly enhanced valve assembly which helps to reduce exhalation breathing resistance for improved breathing comfort. Our respirator has a textured face seal that's soft, non-allergenic and silicone free, and provides FFA1P2 R D protection against a range of organic gases and vapours, and combination particulate hazards. Typical applications include spraying non-isocyanate-based paints and certain adhesives, coatings and sealers. It can also provide breathing protection against solvent vapours while degreasing or mixing in environments without proper ventilation. The lightweight, well-balanced design features a centrally-positioned exhalation valve that helps reduce heat and moisture build up, helping you to stay comfortable in hot and humid conditions. The integrated cartridge and filters are maintenance free; simply use until your change-out schedule indicates a replacement is needed or when the filters are full, and then discard. It will give you up to 40 hours of use life when stored in the resealable bag provided. An adjustable head cradle helps fit to a broad range of head shapes and sizes, and the neck straps are easy to fasten. The low-profile design won't hinder your peripheral vision, and the two large, bonded-carbon filters provide low breathing resistance. FFA1P2 R D protects against organic vapours, with a boiling point greater than 65 °C, up to 10 x Workplace Exposure Limit (WEL) or 1000 ppm (whichever is lower), and 10 x WEL for particulates.
· Effective and comfortable protection against organic vapour and hazardous particulates
· A newly enhanced valve assembly helps to reduce exhalation breathing resistance for improved breathing comfort
· Lightweight, well-balanced, low profile design
· Integrated cartridge and filters mean it's ready to use and maintenance free
· Soft, close-fitting face seal made with textured, non-allergenic material
· Adjustable head cradle and easy to fasten neck straps
· Centrally-positioned exhalation valve helps reduce heat and moisture build-up in hot and humid conditions
· FFA1P2 R D protects against organic vapours, with a boiling point greater than 65 °C, up to 10 x Workplace Exposure Limit (WEL) or 1000 ppm (whichever is lower), and 10 x WEL for particulates
· Includes a resealable bag for hygienic storage and transportation
Suggested Applications
For use in hazardous industrial environments