877 Line (SIA 1950 SiaSpeed) - 150mm Sanding Film Discs - 15 Holes
Diameter: 150mm
No of holes: 15
Make your own mix, simply choose "Mix - 50pcs", add to cart and let us know at checkout how many disc at what grit you require.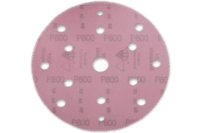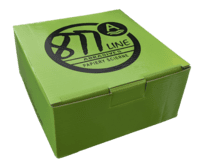 877 Line 1950 150mm Sanding Film
Swiss quality, high performance velcro (hook & loop) 150mm sanding film discs. For fine sanding on composites, paints, primers, lacquers, fillers, metals and all woods.

For a perfect finish at full speed
Whether you are scuffing old or new lacquer, blending, or removing dust inclusions and orange-peel effect – 1950 siaspeed ultrafine grit handles all demanding surfaces with its fine grit range.
Materials
·Paints
·Colour
·Acrylic glass
·Gelcoat polyester
·Plastics
Advantages
·Very high abrasive performance with good finish
·Minimal clogging thanks to new stearate coating concept
·Extremely long lifetime
·Film backing allows precise and uniform scratch depths
·Can be used moist or dry
·Applications
·Producing a matt finish on old and new lacquers for blending
·Removing orange peel effect and dust inclusions
·Keying old and new lacquers
·Preparation for polishing on high-gloss surfaces
·Intermediate sanding of varnishes
Mixed grit box contains: 800 - x10, 1000 - x10 1200 - x10, 1500 - x20